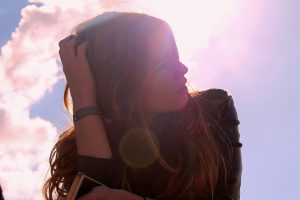 If you are like many of my clients, your body has let you down. It may even feel like your body has betrayed you!
You can't make 2017 your best year ever.
In fact, you shouldn't.
Why?
When your body has let you down and left you feeling isolated, confused, and depressed, all this talk about the New Year only overwhelms you.
It's irrelevant to you.
Instead, what you do need is a process that enables you to take one simple action – One. Day. At. A. Time.
And here's how.  The following is the process that will help you start taking action on a daily basis:
Decide on a goal. For example: be able to play with your children, or have more energy. Make it juicy enough that you really want it.
Make a commitment to reach that goal.
Pick one action that will advance you towards your goal. Choose something that helps you but isn't too challenging, like walking around the block every day for 15 minutes.
Select a time of when you'll do it. For example, every morning before breakfast at 7:30 am.
Start that action today!
Do it one day at a time, regardless of whether you feel like doing it or not. Doing that one thing every day is what's going to make a difference in your health and in your life.
For several years, I dabbed in gratitude practice here and there as a way to feel happier, but didn't have much success. I was only doing it occasionally, completing about a dozen entries in the past few years.
Then, that all changed six months ago. At the time, I went through some major transitions both at home and in my business, which affected my health. To ward off stress and sustain my energy, I made a decision and commitment to practice daily gratitude, so that I would have the energy and good mood to create a beautiful home and serve my clients on a deeper level. I did it every night before going to sleep.
Today, my simple home has come alive with beauty and I have created step-by-step systems to serve my clients. The gratitude practice has become a nightly ritual that I look forward to. My heart is filled with thanks when I fall asleep.
Here is the action I'd like you to take today: go back to the process that I laid out earlier, set a goal, make a commitment, choose your daily action, and create a schedule. Get started today.
Leave a comment below to let me know what action you'll be taking!